John Claydon's Confessions of a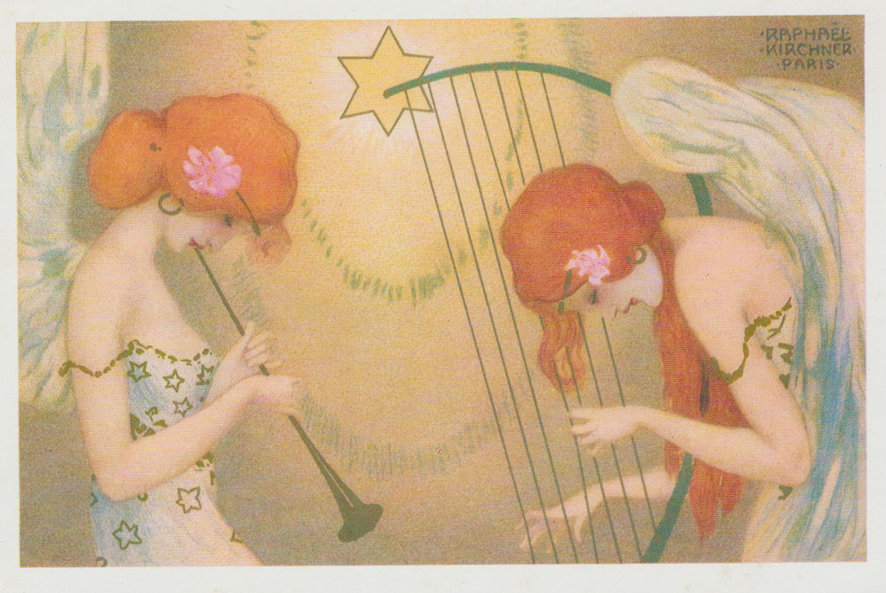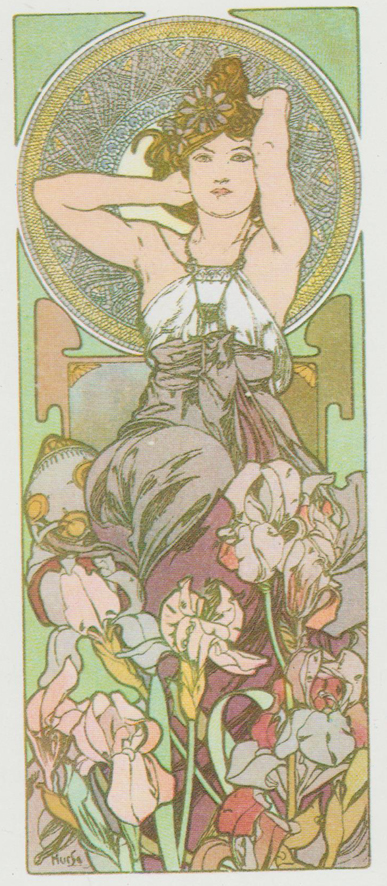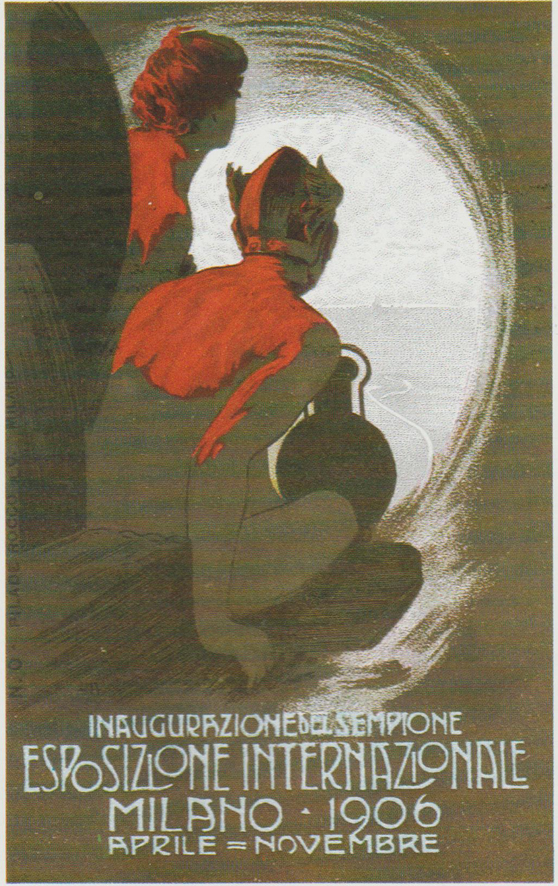 collector part 4
Discovering postcard Art Nouveau (or Mucha do about nothing)
To mark the 100th anniversary of the first UK postcard in 1870, the V&A held a ground-breaking exhibition.  It turned out to be the critical motivating factor which led to the revival of postcard collecting as a major hobby.  Of course the first British picture postcard did not see the light of day till 1894, and was superbly celebrated with the famous show in the Royal Agricultural Halls in Westminster a century later, but the V&A exhibition did include many picture postcards.
I attended the exhibition early in 1971, and I'm beginning to wonder, as no-one ever mentions it these days, if I'm the last postcard collector who was there.  Even the V&A itself seems to have no collective memory or easily accessible record of it having taken place.  However, I have concrete evidence; three repro postcards bought at the V&A shop and a Sunday magazine article that ran to no less than three sides, and with a few gorgeous illustrations.
The contents of the exhibition were mind-blowing to a student who only had a random knowledge of what we now call The Golden Age of the picture postcard.  It was here I think that the seeds of a lifelong fascination with postcards began to take root.  Not surprisingly, the V&A highlighted the artistic qualities that postcards had to offer and, guess who, Mucha and Kirchner took centre stage.   Exhibits wandered a little beyond the art nouveau period and into the First World War, but here again it was an artist who featured most prominently, and one I already knew a little about, Bruce Bairnsfather and his Old Bill cartoons.
I've only realised in writing this blog how closely my wife Gill has been involved in the main revelatory experiences of my interest in postcard, so I ought to mention that our train journey to London to visit the exhibition was spent excruciatingly in the virtually silent company of one of my former, and shall we say staid, teachers.
ILLUSTRATED:
* V&A PC1 Raphael Kirchner 1902
* V&A PC2 Alphonse Mucha 1901
* V&A PC3 International Exhibition Milan 1906