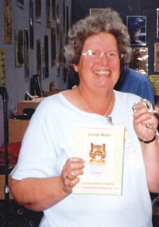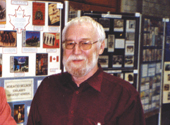 The recent deaths of postcard dealers and personalities Christine Booth from Bristol and Ken Hassell of Glossop will leave a big void in the postcard world.
Christine was a generous and knowledgeable lady with over 40 years experience in the hobby, beginning with the lovely specialist postcard shop she ran in Barnstaple's Cross Street. She was a leading authority on Louis Wain, compiling the catalogue devoted to his cards, and always had a very fine stock of artistic postcards in various subjects (especially artist-drawn animals). Royalty was another of her passions. She played a big part in organising the postcard fairs at the BAWA Centre in Bristol.
Ken Hassell was a fair organiser, experienced dealer and charismatic personality. His events portfolio included Stockport (two venues) and Pudsey, and he travelled nationwide to many other fairs, creating bonhomie wherever he went. He had a special interest in the Isle of Man and its postcards, and he co-compiled several books using these.