Nottingham Postcard
& Cigarette Card Fair
Saturday 2nd February 2019
10am – 4pm. Admission £1.50.
Accompanied children free.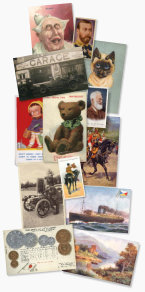 Next Nottingham Card Fair is on Saturday 2nd February 2019 at Studio 7, King's Meadow Campus, Lenton Lane, Nottingham NG7 2NR
Each fair features the famous Rob Roy Albums with their wide range of albums, boxes and wallets.
On display and sale will be a range of picture postcards old and modern, cigarette & trade cards, ephemera, books & accessories.
The latest fair in November 2018 saw our biggest dealer attendance yet at King's Meadow Campus, and a packed house of collectors. We raised £629 for the BBC Children in Need appeal during the day.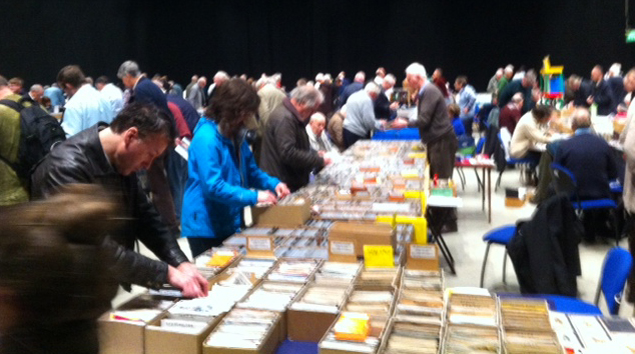 Future Dates
Saturday 2nd February 2019
Saturday 4th May 2019
Saturday 7th September 2019
Saturday 2nd November 2019
List of dealers booked in so far:
Postcards: Lee Marchant * Paul Willmott * David Mouser * Clive Champion * Phil & Thelma Vass * Tony & Liz McKendrick * Simon Collyer * Bill Kirkland * Alan Bower * Greg Pos * Magpie Cards * Kevin Harrison * Rod Jewell * Andrew George * Alec Wallace * Mark Bown * David Hutchinson * Brian Lund * Chris Hoskins * Graham Richardson * Joel & Pauline Williams * Val Mellor * Mick Liversidge * Tracy & Mark Powell * Fran & Brian Shipley * Chris Vaughan-Jones * Neil Collin * Ted & Barbara Irwin
Cigarette cards:  Geoff McMillan * Mike Towersey * John Shaw * Paul Lynch * Peter Beer * Mick Heard * Tim Davidson Auctions
Accessories: Rob Roy Albums
 .
September's fair at The De Vere Jubilee Hotel was a treat. Hope you didn't miss it! Amazing surroundings, two packed rooms and a lovely hotel! Check these pics - views in the two rooms, then  one of ace French dealers Marc Lefebvre and Francis Gresse..