Easter postcard treats

(4/18/2020)

-

Do you send Easter cards? I never have until this year when I sent two Edwardian postcards with current first class stamps on to family. And that compares with maybe a couple of hundred Christmas cards. Plenty of Easter greetings ...more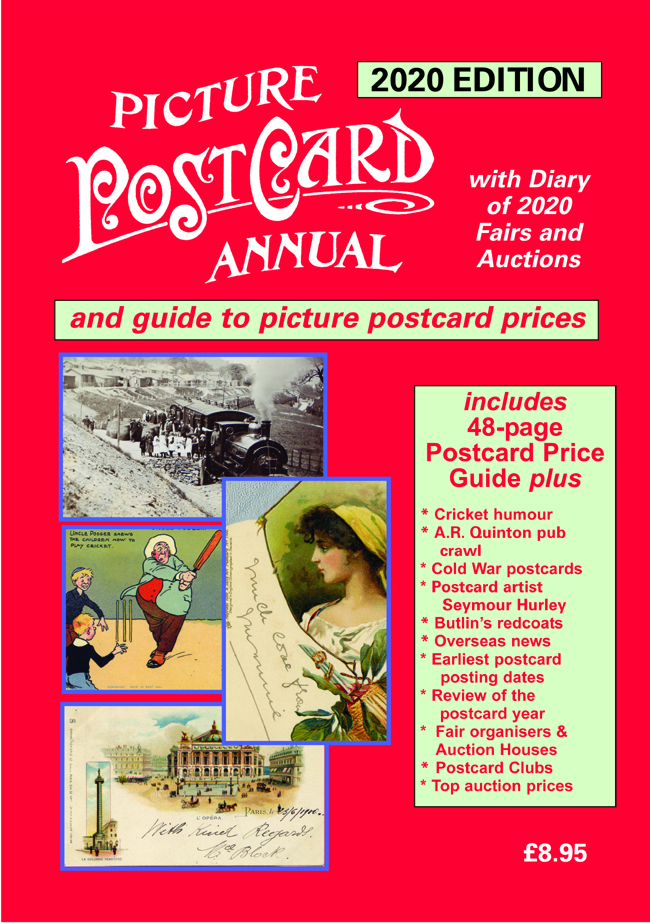 Picture Postcard Annual
The 2020 edition features as usual a diary of postcard fairs and auctions for the whole year, dealer, fair organiser and auction house listing, club contact details and information, early posting dates and auction records. For the first time we're including a bumper 48-page price guide, which we hope looks at postcard pricing from a new perspective. Hope you will all enjoy this!
The 2020 Annual also has features on the Cold War, Cricket, Butlin Redcoats, artist Seymour Hurley and an AR Quinton pub crawl.
Available now! Just go to the 'Picture Postcard Annuals' section of the booklist summary on this page.
Back numbers, going back to 1980, are marvellous sources of fascinating articles and well worth getting hold of. All can be ordered by clicking on the 'Picture Postcard Annuals' link under the 'Books' section of this page.
Postcards
We publish a range of postcards on the themes of transport, politics & sport, as well as local views. Series include:.
Nottingham Trams
Nottingham Life
Heritage Railways
Political satire
Brighton Pier
Children in Need
London Life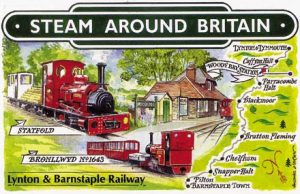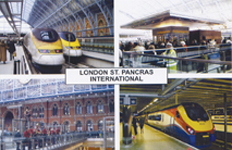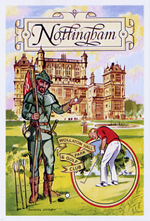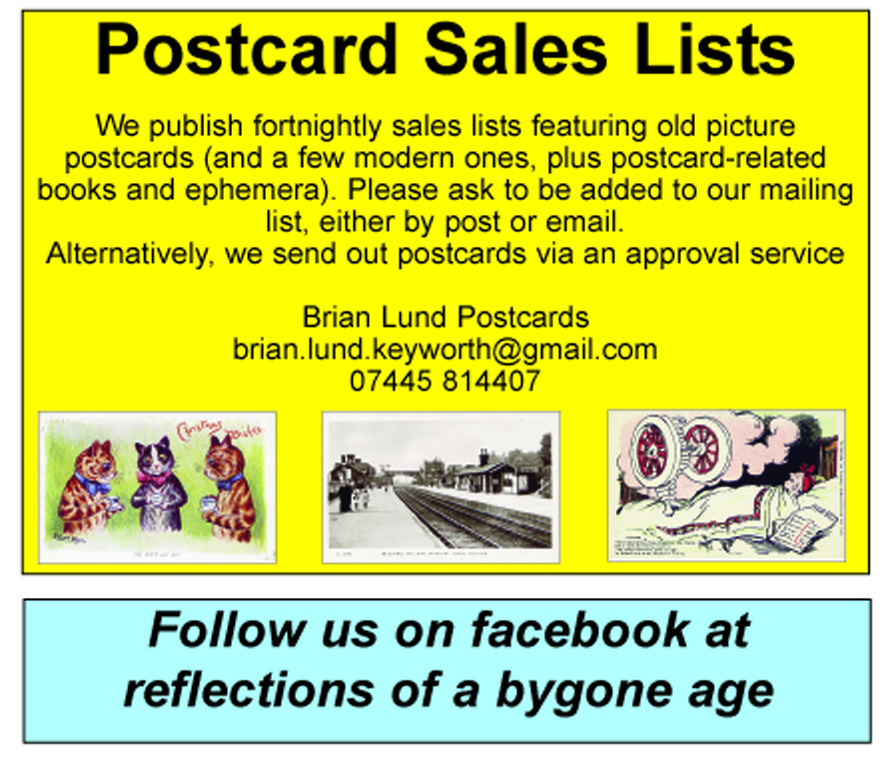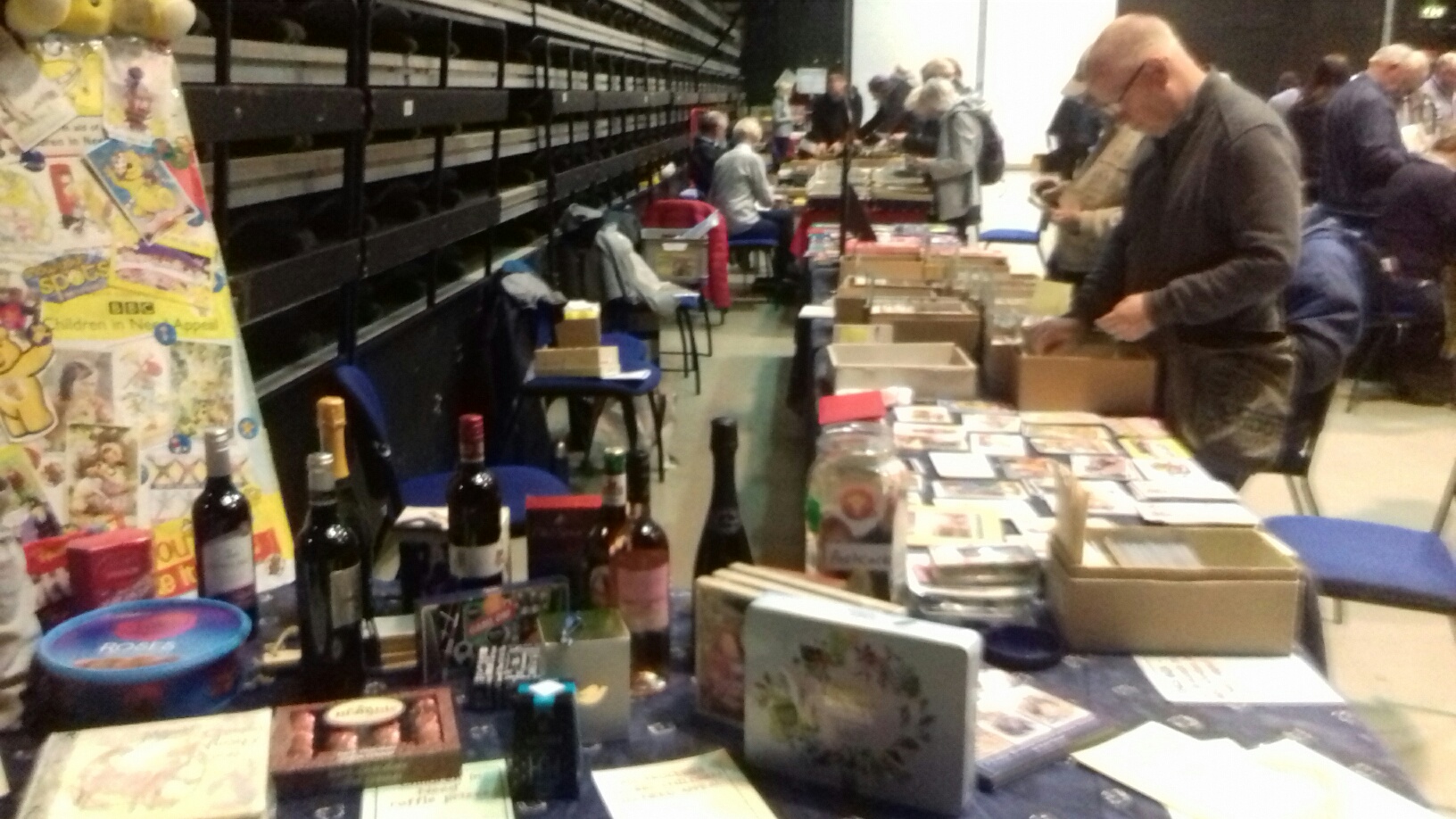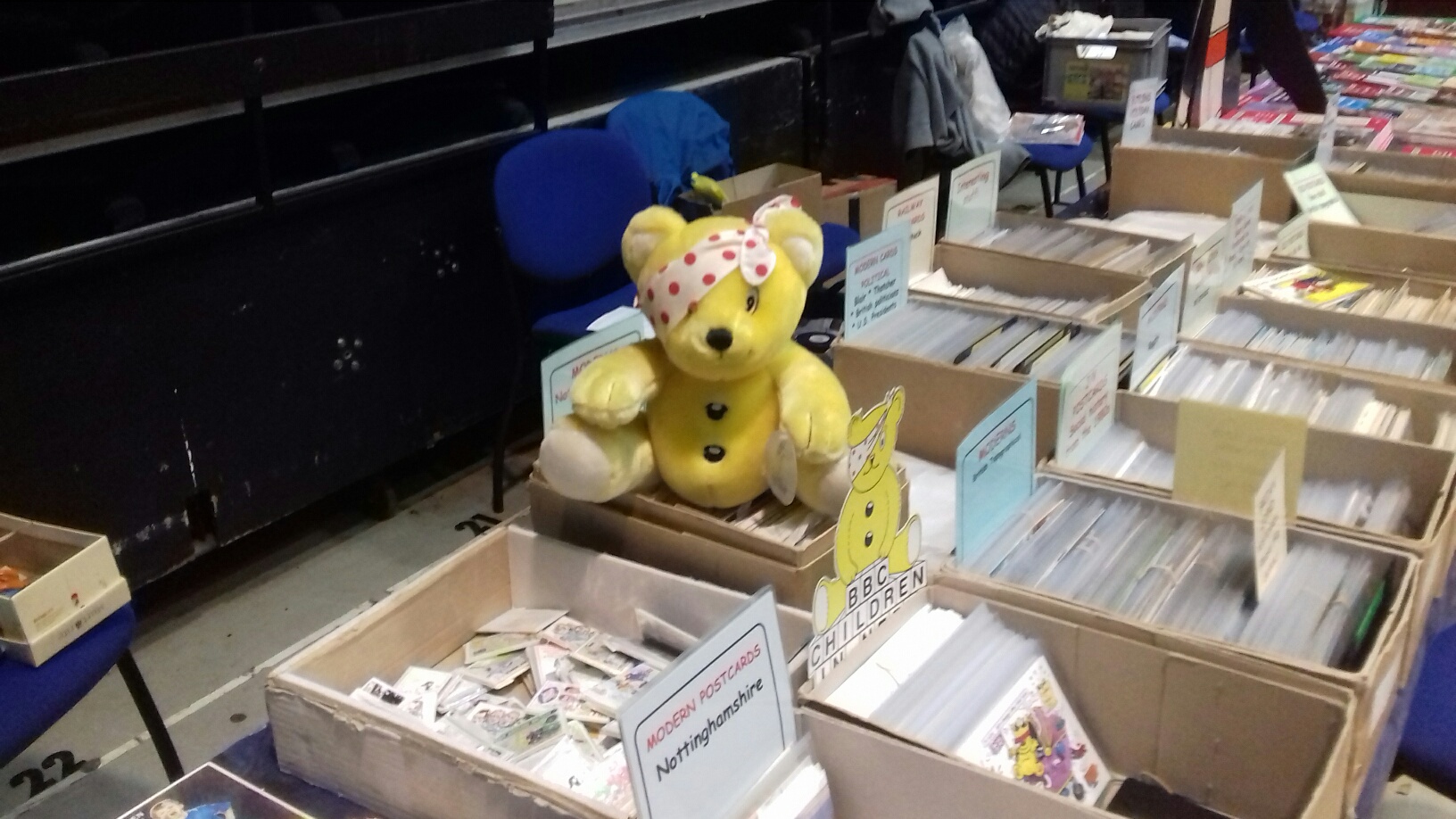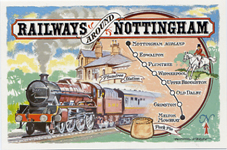 Postcard Fair
Although we haven't formally cancelled our upcoming fairs I can't frankly see any events taking place this year. It's really sad, because fairs are the social lifeblood of the hobby. I don't believe we will have any more until a vaccine is available for cv19. In the meantime, we are missing you all!
When we resume, our fairs will as usual feature old & new picture postcards, cigarette and trade cards, ephemera, maps, programmes
Postcard Values
Want to know what your postcards are worth? This book will tell you all you want to know. Topographical, Transport, Royalty, Actresses, Comic - every postcard category is featured. This is the book that all collectors and dealers turn to!
40th edition of the popular, priced postcard catalogue.
All categories of postcards and what they are worth.
£13.95 + post/packing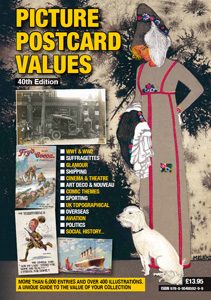 Book of the Week
Nottinghamshire Wartime Tales
An amazing insight into what it was like living in Nottinghamshire during the Second World War. Author Angela Franks conducted interviews with locals who remembered the era, and they provide poignant tales of self-help, rationing, bombings and so on. It is illustrated with contemporary photographs and picture postcards from the 1939-45 period. A perfect celebration for VE Day and beyond. 100 pages A5 softback with 48 illus. £7.95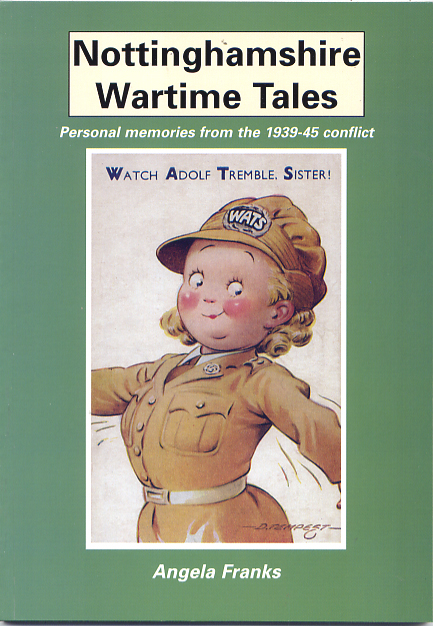 Nottinghamshire Collection
If you live in Notts, or have ever lived or studied there, this collection will delight you! We have books, picture postcards, music and theatre, photographs and tea towels in a selection that combines modern with contemporary. Click the button to enter a treasure trove called Nottinghamshire!
Books
Our books are illustrated with old picture postcard images (with the exception of a trio that are based on 1960s/1970s photographs and packed full of local and social history.The First World War series of ten includes superb photographic and artistic images from that conflict..
BOOK INDEX
FIRST WORLD WAR SERIES
NOTTINGHAM AS IT IS SPOKE
PICTURE POSTCARD ANNUALS
REFERENCE BOOKS/CATALOGUES
THEMATIC/ARTISTS
TOPOGRAPHICAL BOOKS
'YESTERDAY'S' SERIES
MISCELLANEOUS