Here comes summer

(6/21/2018)

-

Anyone  needing proof of the continued popularity of picture postcards today need look no further than the holiday destination Center Parcs, which has five locations in England and a sixth soon to open in Ireland. Sister company Center Parcs Europe ...more
Picture Postcard Annual
The essential 'yearbook' in the UK.
Now in it's 38th edition.
Includes a diary of postcard fairs and auctions for 2018. Lists dealers, clubs, fairs, auctions, retail outlets. Current edition has features on the Russian Revolution, a Japanese correspondence, Photochrom cards, Edwardian postcard exchange clubs, 1918 and lots more! Order 2018 Annual here...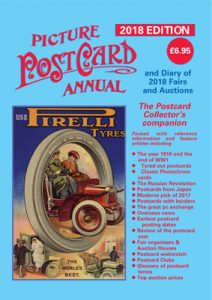 Postcards
We publish a range of postcards on the themes of transport, politics & sport, as well as local views. Series include:.
Nottingham Trams
Heritage Railways
Political satire
Brighton Pier
Children in Need
London Life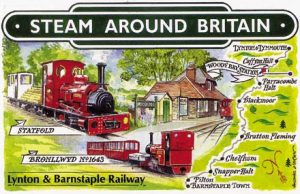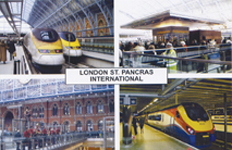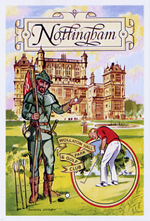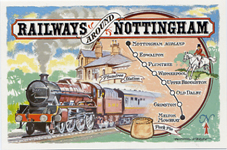 Postcard Fair
Visit us and leading UK dealers at one of our popular Nottingham events.
The next fair on Sunday 2nd September is at the De Vere Conference Centre & Hotel, Triumph Road, Nottingham NG8 1DH. November 3rd fair at King's Meadow Campus, Lenton Lane, Nottingham NG7 2NR
Fairs feature old & new picture postcards, cigarette and trade cards, ephemera, maps, programmes
2018
Sunday 2 September
Saturday 3 November
Postcard Values
Want to know what your postcards are worth? This book will tell you all you want to know. Topographical, Transport, Royalty, Actresses, Comic - every postcard category is featured. This is the book that all collectors and dealers turn to!
40th edition of the popular, priced postcard catalogue.
All categories of postcards and what they are worth.
£13.95 + post/packing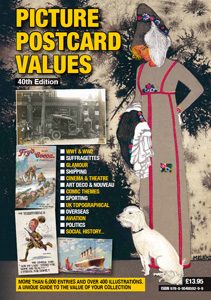 Book of the Week
Northumberland Collieries on old postcards
A fascinating journey through the coalfields of the north east of England with local expert George Nairn, whose impressive postcard collection forms the bulk of this book.  72 postcard images featured, including collieries and railways..
40pp A5 size £4.95 + post
Order here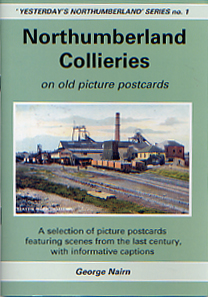 Books
Our books are illustrated with old picture postcard images (with the exception of a trio that are based on 1960s/1970s photographs and packed full of local and social history.The First World War series of ten includes superb photographic and artistic images from that conflict..
BOOK INDEX
FIRST WORLD WAR SERIES
NOTTINGHAM AS IT IS SPOKE
PICTURE POSTCARD ANNUALS
REFERENCE BOOKS/CATALOGUES
THEMATIC/ARTISTS
TOPOGRAPHICAL BOOKS
'YESTERDAY'S' SERIES
MISCELLANEOUS